Archive for October, 2010
Choosing Conference Bags Based On Your Target Audience
Conference Bags are undeniably major key players at any marketing activities or promotional campaigns.  Many businesses in Australia believed on the advertising capabilities of this bag, to establish their presence to the public as well as brand recognition in the market.  That is why Conference Bags are seen in almost any type of business event such as seminars or presentations, trade fairs, exhibitions, product launches and other similar events.  As such, manufacturers have come up with various styles and designs for the conference bags, to cope with the demand and provide several alternatives for businesses to choose from based on their target market or audience.  These bags can be distributed to clients, delegates, employees and just anybody who are most likely to be your potential consumers. 
High-profile executives such as Directors, CEOs and Managers are usually given with these bags as a sign of gratitude for their participation and contribution in a particular business event.  For this audience category, your conference bags must be those which are made of leather for a more professional and business-like image.  It should have a big compartment for carrying documents, files and even laptops.
Mid-level and rank-and-file employees are also one of the favored recipients of conference bags especially during internal company activities and parties.  Many employees regardless of their gender or age are used to carrying bags whenever they go to work.  It has become a major part of their daily wardrobe and some even go to the extent of matching their attire with the conference bag they will use.  Young professionals will surely like the conference satchel design because it appears stylish and functional at the same time.
Recently, students are also seen using conference bags to carry their books and other school items.  Conference Bags which are made of polyester or nylon are sturdy enough to keep up with the weight of the total contents which a typical student carries on a daily basis.  It would also be best to choose those designs with multiple pockets for easy accessibility of items such as pens, note pads, water bottles and mobile phones.  Document folios are also perfect for keeping school reports and researches which needs to be submitted or presented.
To know more information on the full range of styles and available materials for your Promotional Conference Bags, visit Complete Conference Supplies Australia today and we will help you choose the appropriate design to suit your target audience on your next business event.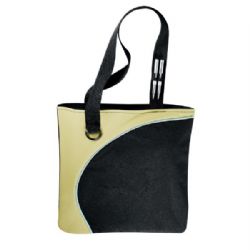 Comments are off for this post
PROMOTIONAL CAPS Cover Your Business Campaign Needs
Promotional Caps are good for targeting the market of people who enjoy doing outdoor physical activities.  Whether they love to do jogging, playing ball, biking, hiking, or simply strolling around the park, a cap will surely come in handy for these people to shield themselves from the harmful effects of excessive sunlight.  And when these headgears are designed with your company logo or brand, you are guaranteed to achieve the exposure which your business needs. It offers the most visibility for your brand as long as it is being used out there for a long period of time.
Printed Caps come in different styles and structures.  Fitted logo caps are the designs used in Major League Baseball.  It has a structured front that sits high on the head or custom-sized to the wearer's head to prevent from falling off as these are worn during critical and tough activities.  Adjustable logo caps on the other hand are defined by a closure system such as a buckled leather strap, plastic snap or Velcro hook-and-loop tape.  These are typical off-the-rack logo caps that are suitable for any head size.  There are also the Unstructured logo caps which look like a traditional baseball cap, but with soft front that has a lowered bill for a more casual look.  Celebrities often go for such designs to disguise themselves.  It can also shield the eyes from the sun very efficiently. 
Whatever style you choose which works best for your company or target audience there are many Promotional Products companies within Australia can help you customized these headgears to suit your business requirements and budget.  Decorated Cap printing includes full-color printing on the front, back or top area of the cap with the choice of logo available in Embroidery, 3D Embroidery, Rubber Badge, Transfer, Woven Labels, Embossed Peak, Printed Fabric, Sandwich Print, Plastic Weld, Embossed Buckles, Printed Mesh and Printed Sweatbands just to name a few.  If you would like to go green on your promotional campaign, we also offer Enviro-Friendly Caps such as Organic Cotton Hats, Bamboo and PET made caps to create that impression of environmental awareness among your potential customers.  Check out our other great promotional product ideas for your business and corporate gifting needs.
Comments are off for this post