Archive for March, 2011
The Japanese Earthquake: Repercussions for Man and Machine
The recent tragedy of the tsunami in Japan touched a lot of lives in a variety of ways. We would like to take this opportunity to extend our sincerest condolences to those individuals who were negatively impacted. Our thoughts and prayers are with you.
In light of such a serious matter, it may seem out of place to want to discuss the impact of this happening on the promotional product industry. Unfortunately, industry rarely pauses for human tragedy. A number of areas of industry will be affected greatly by the tsunami. Toshiba is one of the largest suppliers of flash memory with facilities in Japan. Over 40% of the world's NAND flash memory is produced there as well.
Subsequently, consumers should expect to see the supply drop and prices raise on products like flash drives, portable storage device, and the memory stick. Manufacturers such as Toshiba have already reopened some of their facilities and continued production. The week long lull in manufacturing will have an affect on the overall supply and increase demand. The result will be increased prices on many of these products, promotional and otherwise.
Tuesday, March 15th will see a raise in prices to continue to tap current supply. The quick way in which Japanese manufacturers are getting their facilities back to work will hopefully minimize the long-term industrial affects. As supplies build and time passes, one should expect to see the prices on affected goods come back down from the inflated rates.
Bulk buying of promotional flash drives and like products will still be a viable option for most businesses. Japanese manufacturers have shown the world that business will go on and normalcy will be sought for reestablishment in their own industrial sectors. Portable storage devices, flash drives, and USB drives still provide an excellent service as promotional items.
The presence of these items will be long-standing and often seen in our technological society that is constantly on the go. Even with the increases in pricing that will come about from the earthquake in Japan, one would do well to consider these products as they once did. They still bear the same great use, presence, and ability to be customized. In addition, it is helping to get Japanese industry back to work. That means more money going to the people earning, less hungry mouths, and a quicker bounce back for our friends in Japan.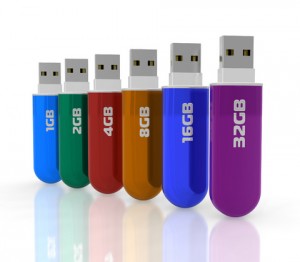 Comments are off for this post