Archive for June, 2011
The Big Five: Why Big Names and Budding Businesses Use Promotional Products
Brand awareness and popularity along with brand loyalty tops the list of the most important reasons why smart business owners order promotional products. Statistics show that across Australia and all over the globe, business owners use promotional items with this specific objective in mind. Customers remember a brand better when they feel that they are gaining more than what they have paid for. Point of sales premium gift items along with a customer's purchases not only gives them a memorable experience; it makes them come back for more. Using top-selling wearable promotional products like clothing and accessories bolsters brand awareness due to optimized visibility. It is the most effective way to keep consumers reminded that a top quality brand exists.
Promoting team spirit among employees and special events falls second on the purposes of promotional products. Wearing the company logo and the company slogan encourages team members to become more efficient and competitive. It keeps each one reminded of the company's goals and what it stands for. Promotional shirts and other logo-bearing accessories also boost self-esteem and self-worth which ultimately build up team productivity. Promotional goods also announce a company anniversary celebration and special events.
Businesses also use promotional creations to draw big crowds to tradeshows and exhibits. The thought of acquiring interesting gift items, seeing innovative products and having new experiences attracts consumers and investors. Tradeshows are sales-generating promotional campaigns that boost traffic and commerce which benefits consumers and business owners, alike.
Giving promotional products is a way for businesses to return the favor; making this purpose fourth on the list of the reasons why businesses purchase promotional gift items. This covers community assistance, sponsorships, school programs, and media and public relations. This particular purpose demonstrates that a company reaches out to the community where it belongs; an expression of appreciation for the consumers that patronize the business.
Last of the big five reasons why wise entrepreneurs, big and small, invest on promotional products is to expand customer base. Effective advertising through increased visibility and public appeal with the use of interesting and superior promotional products attracts more consumers and lure them in like bait. Prospecting and acquiring more customers has been successful through the years because of the advantages that the 'act of giving' brings.
These are the top five reasons why promotional products is a fast-rising tool that business owners incorporate for them to gain the leverage they seek to keep them over and above their competitors.
Other reasons are as follows: dealer and distributor appreciation; new merchandise and service introduction; team and employee recognition; non-profit distribution; internal promotions, incentives, employee reminders and information dissemination; referral stimulation; and marketing research and observation.
For whatever purpose it may serve, the promotional products industry is a fast-growing and flourishing endeavor because it undoubtedly delivers GUARANTEED OPTIMUM RESULTS.
Comments are off for this post
Wearable s
Gathering information on sales trends about promotional items enables a company to have a vivid idea about what customers want. Statistics serves as guides to determine the products that deserve more focus for development and enhancement prioritization; or simply stated—to keep working on what is selling. Current statistics show that wearable promotional items are the front-runner on the list of popular items. These wearable products include t-shirts, sports-shirts, aprons, uniforms, blazers, jackets, vests, caps, hats, headbands, wristbands, and neck wears.
What makes wearable items sell? Wearable items guarantee exposure because people put them on. People are generally competitive because they want to establish supremacy over other individuals with whom they coexist. This is one reason why people continually strive to improve their appearance by dressing up. Modern, tribal, or prehistoric—humans in general, embellish themselves with whatever item they can find to make them more conspicuous, desirable, and acceptable and to enable them to outshine the rest of the pack; it is human instinct at work. How else would one explain the fact that people in the past, who had no means of communicating with one another and are separated by vast expanse of land and sea, all have the desire to appear more attractive to achieve acceptance and gain superiority? These people accomplish such by the use of adornments, accessories, tools that alter physical appearance, and body paints? Other animals, driven by instinct, demonstrate this same behavior for the very same purpose, acceptance. Experience tells this same story. According to the observations of most companies, wearable items have consistently yielded excellent results. To paint a more graphic image, wearable items occupy more than a quarter of the pie chart of sales and demand statistics for promotional items; against 20 other categories of promotional items that shares the rest of the distribution across the same chart.
Next to wearable items, writing instruments comes next on the list of the most marketable promotional products to date. Despite the dawn of computers and the effort of some companies to achieve a paperless office environment, pens, pencils, highlighters, and markers are still items that are in demand across the globe, and are still used as tools to keep records and sign contracts, regardless of culture, race, level of intellect, and advancement of technology. The affordability, dependability, portability, and practicality of writing materials have helped this humble yet very powerful tool to stay popular. Nearly considered wearable items, practically all people make it a point to keep writing tools handy; hooking them on bags, lapels, chest pockets and amusingly, inserting it on top of the ear fold; which maximizes visibility of company logos and brand identification. As writing materials comes second on the chart, it occupies roughly ¼ the amount of sales of wearable items.
Closely, promotional calendars tails behind writing instruments on the chart; selling just a little less in amount by a few percentage margins. Next on the list are bags, drink ware, and desk, office, and business accessories, which almost share the same amount of sales. Outdoor items like sporting goods, leisure and travel items have half as much sales as the previous items on the chart; followed by computer products and accessories, house wares and tools, magnets, electronic devices, key rings, clocks, stress balls, confectioneries, like candies, and products that uses textiles, like umbrellas which shares within the small percentages of sales in the pie chart.
Innovation is a never ending process and sales trends may change because it is human nature to want more than what they already have. So, what's selling? The answer should be 'wearable items and everything that people use to make life more convenient, which ultimately lead to productive promotional campaigns'.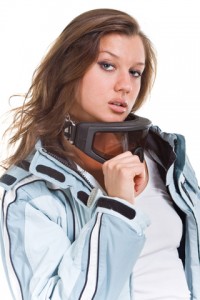 Comments are off for this post