Archive for August, 2011
Does your business offer Calico Bags to your customers in Australia? Known worldwide for centuries as an affordable and attractive material, earth-friendly calico has been rediscovered by eco-conscious devotees. Calico Shopping Bags are designed to replace those ugly, ubiquitous plastic grocery bags now clogging our oceans and destroying sea life. With the recent focus on "bagging the bag" and returning to actual old-fashioned shopping bags, the classic Australia calico bag is just the thing for people who want to go green and make a fashion statement at the same time.
Reusable shopping bags are catching on everywhere. Some are made of recycled plastic bags, but of course these take energy to produce and often have an unpleasantly artificial feel. Today's calico shopping bags are made of 100 per cent cotton, one of the easiest fibers in the world to grow and naturally renewable and self-sustaining.
Most people think calico is the word for the designs, the tiny flowers, stars, animals and birds associated with the fabric. However, calico is the name for the fabric itself. It originated in Calicut, India in the eleventh century and is traditionally made of unbleached, unrefined cotton. Calico was already well known throughout East Asia when European spice traders arrived in the seventeenth century. They bought it up in great quantities and used it in trade with Indonesia, bringing Indonesian spices to India as well as Europe. Calico cloth was actually banned in England for a time, owing to its popularity making it a competitor with native cloths, especially wool.
Calico is perfect for today's rural-rustic and shabby-chic fashion trends. People want to surround themselves with pleasant memories of the past, with the scent of home-baked bread and the comfort of grandmother's quilts. They want to take an old-fashioned calico bag to the market as she once did.
The colorful decorations are dyed into the fabric or printed on. They can also be painted on, with your designs and informational type material. Today's calico bags are digitally screen printed and may even use vegetable inks. They can bear the logo of your business, school, organisation or any design you wish. Calico cotton isn't just for shopping bags. Book bags, messenger bags, wine bags, purses, duffels and even backpacks are made from this durable material. With more and more people buying calico bags hoping to do their part to clean up the planet and save the animals, your logo will gain visibility and respect.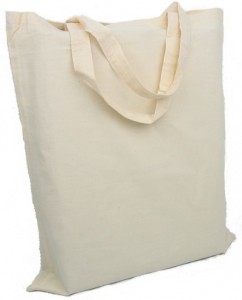 Comments are off for this post