Archive for the 'Promotional Back Packs' Category
PROMOTIONAL BACKPACKS – Promoting Your Business In All Levels
Promotional Backpacks are a great way to use as an advertising product to effectively increase brand awareness.  While backpacks are heavily identified with Australian students as a primary means of carrying educational materials and books, it is also widely used by professionals to hold their stuff, or by any men and women who love to travel or do outdoor activities such as hiking, camping, biking, shopping, etc.  Backpacks are often preferred to handbags for carrying heavy loads because of the limited capacity of our hands to carry heavy weights for a long period of time.  It also allows the user to have their hands free whether they are climbing a mountain or pushing a cart in the grocery.
And because of the variety of people using backpacks on a daily basis, it is indeed one of the best product choice to carry your company logo, as their mobile ability and visibility is not restricted to one area and it continuously act as a mobile advertisement for your promotional message.  Further, the more the person moves and interacts while wearing their backpacks, the more exposure your brand receives, making it a highly effective marketing and promotional tool.
It is important that your promotional backpack is built to last and withstand its versatility and various purposes.  Choose a design that has extra padded and fully adjustable shoulder straps to promote comfort and ease while carrying and to prevent neck and back injuries.  Additional compartments which allow you to carry other additional items and accessories such as water bottles, mobile phones, CD/MP3 players will also come in handy.
For more information about promotional backpacks or other fresh promotional product ideas for your business and corporate gifting needs, visit Boost Promotional Products Australia today.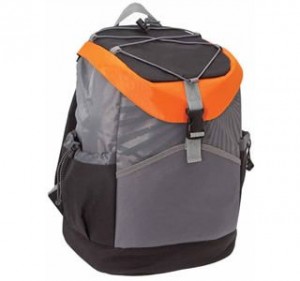 Comments are off for this post
If you are looking for the perfect solution for carrying all of your items, look no further than a quality made promotional back pack from boost promotional products.  Our bags meet new standards in promo bag quality and we also offer you a great range of sizes and colors.  Sports teams, events, collage students, organisations and clubs can all benefit from the large areas that can be decorated with your logo advertising message for all to see.  When your printed back packs are in use your logo will be remembered not only by the people who receive them but every one young or old.  Features include large compartment sizes to carry the most demanding gear, additional compartments for mobile phones and wallets, adjustable shoulder straps and adjustable webbing for items to be placed externally.  Contact your number 1 promotional bags specialists today, Boost Promotional Products.



Comments are off for this post