Archive for the 'Promotional Bandanas' Category
The use of Promotional Bandanas within modern day society is a common sight for many businesses and organisations.  A decorated bandana is simply a large triangular handkerchief that is used over a person's head and they are typically decorated in a wide range of colours.  Also logos can be added to these garments for a desired look.  We often see people such as chiefs using these types of items.  Organisations such as Canteen Australia also use bandanas for teens and kids, which they love.  Screen printing is the typical form of branding for our bandanas which can reproduce any fantastic image or logo.  Digital prints are recommended for more complex logos with multiple colours.   
Take a look at this one for example.  This was a client that needed a particular theme designed for massive advertising campaign.  The target market was video shops throughout Australia based on the Movie launch for Pirates Of The Carrabin who would resell the 5000 Bandanas for a profit.  Overall the campaign was a huge success and it was a win, win for all parties involved.  Also, as you can see there was a need for a high quality finish due to the complex nature of the logo.  A digital print process was used, with great success. 
This is one example of how a small Promotional Item can have such a profound impact in just one target market.  Through careful planning and preparation, the desired result can far exceed your expectations with implmenting a single low cost Promotional Product.  We see this same result time and time again with many of our clients based in Australia and for anyone that is not convinced that Promotional Items are not the best form of advertising on the planet, we are yet to be proven wrong.  It's all about the distribution of creative items into the right market place.  Happy advertising for the team at Boost Promotional Products.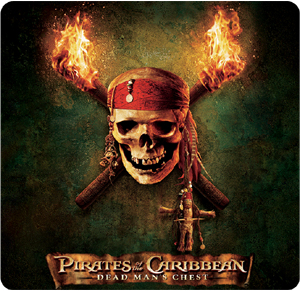 Comments are off for this post