Archive for the 'Promotional Beanies' Category
Be Seen and Keep Warm with PROMOTIONAL BEANIES
Headgears are a usual fraction of a daily wear.  It has become a necessary feature of daily clothing for those who are fond of going out or those whose jobs require them to stay outdoors.  In Australia, Promotional Beanies have been commonly worn especially during the winter and other colder months of the year to keep the head warm.    While the beanie is considered a fairly humble piece of clothing, it has been elevated to the status of regional art in Alice Springs, Australia – which is claimed by some to be the "Beanie Capital of the World."  Hence, it is no longer surprising that many businesses in Australia has utilized Promotional Beanies as an advertising and marketing tool to promote brand awareness.
Beanies not only protect the head and ears from cold and wind chill but also worn as a fashion accessory.  It exudes a "cool dude" image that's why more men are seen wearing this head piece.  This promotional item certainly has a place in anybody's wardrobe as it is proven to be a functional part of an outfit over a very long period of time.  Have your brand names or logo imprinted on this cool head piece and it will guarantee visibility and recognition for your business the whole year round.
Beanies are constructed in various ways, often from yarn using knitting or crochet techniques.  Boost Promotional Products Australia offers a full range of close-fitting knit beanies which is usually made of acrylic or wool, synthetic material, man-made or fleece.  Our Promotional Beanie is thin and seamless for comfortable use and can be worn by either male or female.  Contact us today and find out other great promotional product ideas for your business and corporate gifting needs.
Comments are off for this post
The winter freeze for many parts of Australis has set in once again.  There are a wide of Promotional Products that suit the needs of businesses, companies and organisations during this cooler times of the year. Promotional Beanies provide a great variety of uses for the end user and are very popular amongst adults and children of both sexes. Tradespeople also love these fashionable Promotional Items for work purposes. People can use their brand in the workplace as a common fashion accessory.
With Boost to Promotional Products we offer a wide range of Promotional Beanies for you to choose from. All about headwear can be decorated to your requirements either by using a screenprint or embroidery process. High-quality large printing areas can be of in full view for all to see. Consider this type of promotional product if you are the trades industry for your clients.  Promo Beanies are also a very good idea for giveaways or fund raising events. They are very popular with many people throughout Australia. Contact one of our customer service operators today for all of your requirements.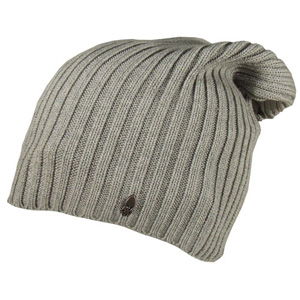 Comments are off for this post