Archive for the 'Promotional Hats' Category
Buckets of Fun, Fashion & Advertising with PROMOTIONAL BUCKET HATS
The business world has become competitive and as a result, companies are always at the edge in marketing their products and services.  Although online marketing is an effective way of promoting your business, more and more companies are convinced that customized promotional products can be very effective as well because of the huge impact it creates which often translates to credibility as perceived by the potential customers.  A company logo that is properly embroidered in any type of promotional caps or hats will definitely stick to the minds of people considering that these headgears can be seen directly on an eye level.
Promotional Bucket Hat is a soft cotton hat with a wide and downwards sloping brim which offers shade from the sun for the eyes and the face and protection from its harmful effects.  Two metal eyelets are commonly placed on each side of the hat so that it is cool to wear on hot days.  In Australia, these hats have been referred to as "giggle hats."  Promotional Bucket Hats are comfortable that people of all ages regardless of their gender are fond of wearing these hats.  Their comfortable fit is quite unique, which makes it wearable all day without even knowing that they are on.  Its lightweight material allows it to be carried around anywhere.  It has assorted designs and styles to choose from which makes it a great fashion accessory. 
All Promotional Bucket Hats from Boost Promotional Items Australia are made from heavy-duty 100% cotton fabrics such as denim or canvas.  We provide high-density, quality custom embroidery logos from economy grade to premium bucket hats.  Check out our other great promotional product ideas which can be custom made or personalized for your business and corporate gifting needs.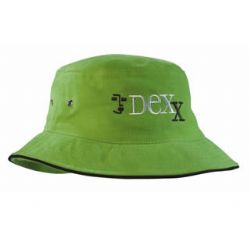 Comments are off for this post
A Perfect Solution for Business Promotion
Promotional Hats and hats are one of the most popular choices among businesses looking for promotional items that they can use to generate interest in their business and ensure that their employees look the part when they're on the job. Embroidered hats offer a great way to show off a company name or logo in a high-style hat that is sure to make people notice your company. Sometimes, these hats are used for promotional purposes, and sometimes they are given as employee gifts. Embroidered hats can even be a part of company uniforms or used at corporate events to keep the company recognizable in a crowd.
You can use embroidered hats to woo your customers, as well. When it comes to making the most of your business, promotional gifts will help in many different ways, especially when you give them to customers. Making customers feel like you appreciate them is critical, which is why promotional hats and caps can be such an effective means of business promotion and customer appreciation. You should take the time to check out all of the styles, colours, and designs available so that you can get the customised caps and hats that you want and need.
Embroidered hats are just one particular promotional product that you can find for your business, but they can do a lot to help you out. It doesn't matter whether you use them for employee recognition, customer appreciation, sell them in your corporate or business-related store, or even if you use them as part of the uniform for your employees. There is a great purpose for hats and caps of the promotional variety, no matter what you decide to use them for. Just make sure that you take the time to check out all of the different hats and caps that you can find to ensure that you get precisely what you've been looking for.
Shop online for embroidered hats and other promotional caps and hats, and you'll enjoy much more selection and choice with better prices and less hassle than ordering from catalogues or over the phone. In a matter of minutes, you can browse all the styles of hats and caps that are available and customise your own with ease. Then you can simply place the order and wait for them to arrive. Promotional items are easy to find online, and even easier to customise and buy.
To learn more about promotional products like printed lanyards, clothing, and more contact one of our customer care operators.  Our office hours are from 9.00am to 5.00pm so feel free to contact our staff between these hours.  All of our staff are highly trained and offer free advice upon all of our products.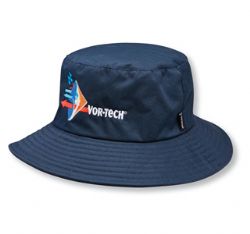 Comments are off for this post
Promotional school hats include wide brimmed hats that will keep your children at bay from the sun's harmful rays.  Our hats are made from the bet quality fabrics that we can source and provide a UV protection of 50+ (Meets Australian Standards).  Basically this means over 90 percent of the sun's harmful rays will be block by using this type of fabric.
  Main features of these hats include a large brim area around the hat to keep the sun off, high quality cotton for long life, eyelets which are strategically placed to ensure adequate breathing during high activity times or the warmer months of the year and a heavy brushed cotton cord which can be adjusted to any length for a comfortable fit.
If you are a kindergarten, school or university, we can provide you with the perfect solution to all of your kids/young adults needs.  Not only do we supply you with the best quality hats at the best possible prices, we also place your logo onto hats of your choice with a variety of print or embroidery options.  If you are not sure what to place onto your Promotional Hats, our graphics department can offer you several options for your students.
Contact one of your friendly staff members today at Boost Promotional Products for all of your Promo School Hat requirements.  We give you our entire team focused on your orders.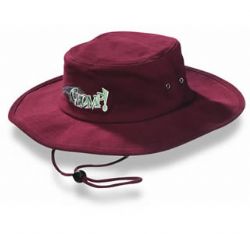 Comments are off for this post