Custom printed power banks are now more so than ever rapidly gaining in popularity.  Due to the increase of heavy mobile phone usage and other types of portable electronic devices during ones working day, why not brand your auxiliary charger today.  Most charges that are supplied with any phone purchase only allow one to provide a "means to an end" type of charging.  A fully functional power bank is completely the opposite.  Operating as a battery pack, external battery charger and an external back-up battery they are one of the fastest growing promotional items on today's Australian market.  In today's fast paced world we tend to carry many portable electronic devices such as laptops, mobile phones, cameras and many more.  Our tech environment year in and year out just gets bigger and bigger and hence the need for not just another gadget to throw in the back cabinet, but a real device with endless applications and uses.
Today, if your device has no power you cant operate.  Solve these problems with our range of custom printed power banks.  With capacity from 1800mAh all the way up to 5200mAh we offer a range of colours, styles and shapes to choose from.  Single power outlet available on most of our range and with minimum order quantities of just 50 units, this is an affordable marketing solution of any type of business.  All this for just over a starting price of ten bucks will make someone very found of you!
Adorn one with your name, company or business details today with Boost Promotional Products.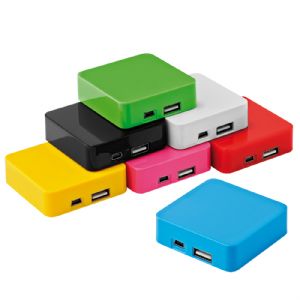 Comments are off for this post