Here at Boost, we offer digital transfers for selected Promotional Bags and these are used for branding fabrics and are printed on transfer paper using a digital printing machine then heat pressed onto your bags.
The Advantages
•    Cost effective method for producing spot colour or full colour transfers onto bags.
•    Crisp, clear artwork reproduction is possible even on textured fabrics such as calico and jute materials.
•    This type of print offers a matt finish and will not crack or fade under normal circumstances.
•    We can also print variable data including individual names.
•    Only one set up charge is required irrespective of the number of print colours.
The Limitations
•    Only approximate PMS colours can be reproduced (not exact).
•    Some colours cannot be reproduced including metallic silver and gold.  For most logos this is very suitable.
•    Were not fussy but just to let your know a thin, clear line of glue can sometimes be seen around the edges of the image.
•    More expensive than offset transfers.
Your Artwork Requirements
•    Artwork can be supplied in either vector (EPS) or bitmap format.
Happy Printing!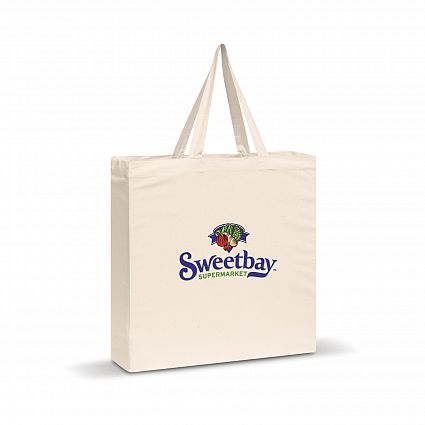 Comments are off for this post